The fastest man on two legs seems to be helping to motivate a Sky Academy Scholar who spends most of his time on two wheels.
Rising BMX star Quillan Isidore has it all to do to qualify for the Rio Games and is doing everything in his pedalling powers to realise his dreams this summer.
Duplicating the efforts of Jamaican sprint legend Usain Bolt is near the top of the agenda for the 19-year-old.
What else is in the head of the Sky Academy Sports Scholar? How will he spend the next few months?
Here are Quillan's thoughts.....
---
1. WITH SIX MONTHS TO GO, SUM UP YOUR FEELINGS IN THREE WORDS
Eager. Confident. Excited.
2. WHO IS YOUR OLYMPIC HERO AND WHY?
Usain Bolt. He's a legend in my eyes. He has a great passion for his sport and pushes himself to be the best there ever is.
3. WHAT DOES THE OLYMPICS TRULY MEAN TO YOU?
The world. To be able to represent my country is a very special feeling. To make all my sponsors, family and friends proud would be the best feeling.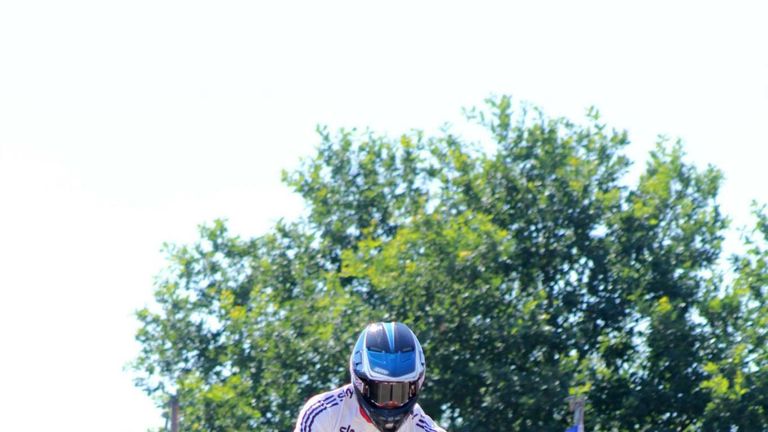 Quillan is thrilled to be part of the qualification battle for Rio
4. WHAT DO YOU THINK MAKES AN OLYMPIC CHAMPION?
Hard work, dedication, sacrifices and the will to win.
5. WHAT ARE THE THREE MOST IMPORTANT ITEMS YOU WILL PACK FOR BRAZIL?
My bike, my kit (equipment) and spare bike.
6. THERE ARE AROUND 268,000 MINUTES BEFORE RIO. WHAT ARE THE THREE MOST IMPORTANT THINGS FOR YOU IN THAT TIME?
Eat. Sleep. Train.
Making sure I prioritise these three things will allow me to get the best out of myself.
7. HOW DO YOU TRY TO STAY CALM WHEN THINKING ABOUT THE OLYMPICS?
Qualifying for the Olympics isn't on my mind all the time.
I know in order to make I have to take it one training session at a time and one race at a time. It excites me fighting for a place for the Olympics.
---
WHAT'S COMING UP FOR OUR SCHOLARS..............
JAN 16 - MARCH 5: Siobhan-Marie O'Connor, Australia
FEB 3-5: Jack Bateson, Bocskai tournament in Hungary
FEB 3: Mark English, racing in Dusseldorf
FEB 5: Rio Olympics - Six months to go
FEB 6-7: Elise Christie, World Cup in Dresden
FEB 13-19: Quillan Isidore, training camp in Zolder, Belgium
Source: www.skysports.com